Chicago Psychic Reader
Mrs. Lynn is a 3rd generation natural intuitive and energy healer.
She conducts Psychic readings at her office in Chicago, IL, located at 200 W. Ohio St. a 10-minute walk from Michigan Ave.
Psychic Readings are available in Chicago and by phone.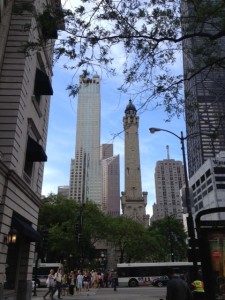 She is a born-gifted psychic reader and life development guide with more than 30 years of experience. Naturally endowed with super-natural understanding, she guides you to where you want and need to be.
The benefits of a psychic reading with Mrs. Lynn:
Gain insight into health, career, and love.
Receive caring and effective advice on all matters.
Learn about your past, present, and future for your most effective decisions.
Discover your life's purpose as you connect with your higher self.
Learn about past lives and karmic energies that could be affecting your life now
During a psychic reading, she will explain: the lessons of your past, the direction of your present, and the possibilities for your future. Her approach is unique; with empathic ability examines your spiritual, emotional, and physical energy to uncover hidden obstacles to your happiness and personal development
Her mission is to help you to create a life of peace, joy, and love, and give you the practical tools you need to achieve your sacred purpose and spiritual growth. She is strongly spiritual and although she does not impose her spiritual beliefs on others. She has a strong faith in God and attributes her ability as a gift from the Creator. See what other people are saying about her work.
Get the answers before you ask the questions.
Mrs. Lynn's life work is helping people find their way in an ever increasingly confusing world. Through her compassionate yet straightforward counsel, you'll learn what's been holding you back and how to achieve your best life.
Would you like to know how to improve your relationship?
Do you want to discover how to move forward in your career?
Has a relationship left you wounded or unable to move on?
She has been a guest on "Good Morning America" and the "Today Show". Her work was even the subject of a museum exhibit in Chicago, titled "The Service Industry in America" Sponsored by "Chicago Talk Radio".
Through a combination of meditative energy clearing, and intuitive life coaching, Mrs. Lynn is able to bring your life to a place of emotional and spiritual healing. Obstacles are nothing against the force of love. Mrs. Lynn will show you how to apply that force to achieve the life you've always wanted.
Scheduling a Psychic Reading is Easy, just Click the button below
312-787-2261 or Email
200 W. Ohio St. Chicago, IL. 60654
Same location since 1994
Free Parking