Get Your Ex Back – Better than a "Love Spell"
You can "Get Your Ex Back" or Repair a Current Relationship.
There are no short cuts or easy ways out. If you've been disappointed by other psychics and spiritualist; you already know that love spells alone are temporary fixes at best.
Relationships are hard work; putting a relationship back together can be even more difficult. The good news is you can get your ex back or improve a current relationship if you're ready to roll up your sleeves and get to work.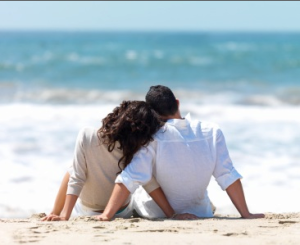 How Soulmate Uniting Works… 
1. Mrs. Lynn gets to the core of your relationship troubles as she uncovers exactly what / who has

been undermining your relationship / love life

2. Then, through her powerful energy work, she clears those obstacles so you can be with your soul mate. 

3. As the work progresses, she will guide you through the maze of emotional and spiritual healing – for a full relationship recovery.
4. Finally, a positive energy will protect you and your relationship – Permanently!

With Soulmate Uniting, you can Get your Ex Back – Heal a  current relationship,

or find the love of your life.
Reunite with a Lost Love.
Have your best efforts to reconcile left you hurt and confused? Soulmate Uniting by Mrs. Lynn may be exactly what you need. It's never too late to get your ex back. Even if you've been separated for years, there's still hope. You can "Get Your Ex Back" and live a life of Joy and Love.
Heal a Current Relationship.
If you're still with the one you love, but you feel the distance growing between you. If despite your best efforts, you can't seem to bring the relationship back on solid ground, then Soul Mate Uniting is the best way to take proactive action to save your relationship. Don't wait for the relationship to completely fall apart. The longer you wait the more complicated the reunion can become. FIX IT NOW!
Find your Soul Mate.
Have you been waiting for your special someone to come into your life? Do you feel like Love has forgotten you? Have you been disappointed repeatedly? There may be unseen forces (natural, emotional, or spiritual) working against you. Mrs. Lynn will find and help you to remove those obstacles from your love life so that you and your Soul Mate can get together and stay together.
Mrs. Lynn's work is safe and effective. You can get your ex back, or find your Soulmate no matter how hopeless you may feel the situation is, even if "Love Spells" have failed you.
Mrs. Lynn never works with any type of Voodoo, Black Magic, Wicca, Santeria, or Witchcraft and does not tamper with an individual's free will. Therefore, this work has no negative side effects.
Soulmate Uniting is specific to each relationship's unique needs and particular obstacles – This is what makes it so effective.
Don't just Think and Wish and Hope. Do Something. Fight for what you want! Mrs. Lynn will show you how.
Soulmate uniting is available (in person) or (by phone).
For over 30 years, Mrs. Lynn has united countless couples- worldwide. Even if you're Half-A-World Away – she's waiting to hear from you. 
Contact Mrs. Lynn now for more information about Soulmate Uniting  
Wait! Are you sure?
Take a moment and really think about the person you want in your life. Why do you want him or her? Think about the times spent together good and bad. Remember the events that led to the break up.
Now what are you feeling? Is it love? What are your intentions? Do you want to be happy; spend your lives together? Listen to your heart. Be honest with yourself. A relationship should never be pursued to placate wounded pride, as revenge or to satisfy the ego.
However if you are experiencing an overwhelming feeling of love and loss and an all consuming need to have that person in your life because he or she is the other half of you – Then by all means, Contact Mrs. Lynn Today for more information.
FAQ.s
Q. Is this work confidential?
A. All work is keep private and completely confidential
Q. Can I do this for someone, if we're not yet involved?
A. Yes, if it is the person you're supposed to be with there is no problem in uniting you. Mrs. Lynn will check for soulmate ties / twin flame connections, before she begins the work.
Q. What's the cost?
A. Each case is assessed on an individual basis, Mrs. Lynn offers a free relationship evaluation to determine, the type of work required, and the cost.
Q. Can I do this to repair the relationship of a friend or family member?
A. Yes. However, you will need the birth information or photos of the couple.
Q. Will my Ex ever know that I did this?
A. The work is completely private and other readers or energy workers can't detect it, so your work remains secret. Mrs. Lynn recommends that you don't tell him or her about it. Though the work never manipulates another's will, you don't want your loved one to feel that you forced the relationship back together
Q. Are the results permanent?
A. Once you unite with your soulmate, or get your ex back, you will stay together. Only you will have the power to undo the relationship.
To get Started you can click here for a
or use the contact Info listed below.
Mrs. Lynn conducts Soulmate Uniting locally and Long distance by Phone. She is a fulltime Psychic Reader and Energy Worker with more than 30 years of experience. Read what people are saying about her.
Do you have a question about her work?
  You can call Mrs. Lynn at 312-787-2261 or  
Email her directly at 2askmrslynn@gamail.com