Find your Soulmate or Understand a Current Relationship.
Love is wonderful – but not always easy. Knowing if you've found "The One" is tough. Wondering if you should hang in there, or just let go can be exhausting.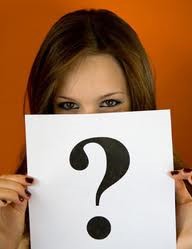 Uncomplicated your love life:
The answers are waiting. The soulmate reading by Mrs. Lynn can calm the confusion, as you gain deep insight about yourself and your relationship. With her natural born intuitive ability and practical counsel, Mrs. Lynn empowers you to overcome the obstacles and personal patterns that undermine your love life and relationships. Overcome the obstacles, this reading is also a powerful tool when preparing to repair a relationship with "Soul-Mate Uniting,"
Soulmate Readings are available in Person or by Phone
The soulmate reading reveals:
What is blocking your love life
How to avoid relationship disasters
When you'll find your soulmate
How to repair a relationship
If your lover is faithful
And Much More
Trusted Adviser for more than 30 Years – See what people are saying about Mrs. Lynn. People from around the world seek her advice and relationship work. As a 3rd generation natural intuitive and energy healer, she has helped people even where other spiritualist have failed.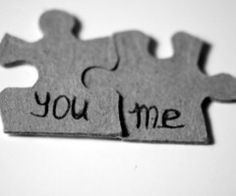 She's been a guest on "Good Morning America" and the "Today Show" and has written for numerous publications. TV and the Press recognize her as an expert in her field. Learn more about Mrs. Lynn
She offers psychic readings by phone or in person at her office located at 200 W. Ohio St. in Chicago, Illinois, where she's been since 1994. She is also available at her meditation center in Elmhurst, IL.
Frequently Asked Questions
Q. What does this reading consist of?
A. Mrs. Lynn combines Psychic Energy, Tarot Cards, Numerology, and Astrology to garner the most comprehensive information possible about your relationship. During this reading Mrs. Lynn also reads the soul-tie energy that connects you and your loved-one.
Q. Do I need a Picture or article of the other person?
A. It's not necessary. Although a Picture or Date of Birth is always useful, it is not crucial.
Q. What does it Cost?
A. See all Fees and Services
Q. Is my reading confidential?
A. Your information is well guarded, strictly private, and always confidential.
Q. How long does a soul mate session last?
A. Time varies according to person. The Average is 40 minutes up to 1hour but even if it should exceed an hour – there is no additional fee.
Articles of Interest
At Oprah.com "Finding and Keeping, the Love of Your Life" a formula for love based on the right brain chemistry.
"You already know your soulmate" Defined as the union of our lost self and found spirit.
Woman's Day Magazine Article "Soul Mates: Closer than you think" Maybe your looking in the wrong place.
Whether you want to find your soulmate, repair a relationship, or heal and "Move on," Mrs. Lynn looks forward to guiding you to a better tomorrow.
Contact her today to schedule your reading. She's waiting to hear from you.
Mrs. Lynn is located at
200 W. Ohio St. Chicago, Illinois. 60654
2askmrslynn@gmail.com
312-787-2261