Mrs. Lynn is a Born Intuitive and Energy Healer. She conducts psychic readings both by phone and at her office in Chicago where she's been located since 1994. She's been a guest on "Good Morning America" and "The Today Show." Magazines, Radio and TV seek Mrs. Lynn as an expert in her field.
Mrs. Lynn is a trusted spiritual adviser for more than 30 years.
The answers are waiting.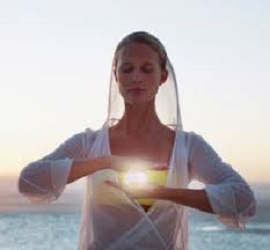 A psychic reading by Mrs. Lynn will give you the straightforward facts you need. No Vague answers or Guesswork, just Direct and Powerful insight. Discover what's going on behind the scenes. Uncover people's motives and hidden agendas. Learn what your loved one is really planning, doing, and thinking.
Don't guess at life.
Find Your Soulmate.
Get your Ex Back
Improve Your Career.
Understand Your Destiny.
And Much More
A session with Mrs. Lynn will also reveal if any spiritual factors are affecting your life, such as Karmic Energies, or Life Lessons. Psychic readings are excellent for identifying blocked and unbalanced energy.
A session with Mrs. Lynn will give you the detailed and caring advice that will empower you to attain your goals. Reviews
Mrs. Lynn is a Born Intuitive and Energy Healer. She conducts psychic readings both by phone and at her office in Chicago where she's been located since 1994. She's been a guest on "Good Morning America" and "The Today Show." Magazines, Radio and TV seek Mrs. Lynn as an expert in her field.
F.A.Q.
Q. What form of payment is accepted?
A. Online – Payments are made through PayPal. In Person, most major credit cards / cash are accepted
Q.Does she teach/mentor others?
A.Yes. Mrs. Lynn helps other natural intuitivist learn how to control and direct their special gifts.
Q.How long do the readings last?
A.Most readings average from 20 minutes to an hour.
Q.Does she believe in God?
A.Yes. She does not force her spiritual beliefs on others but she has a solid belief in God and considers her ability as God's gift.
Q.Is my reading confidential?
A.Absolutely – your reading and info are private and completely confidential
The tarot cards, the psychic reading, or both.
How can you decide?
psychic readings give you the inside information. The focus is you. What you are doing right, what you are doing wrong. How you can make a situation better, and what you are doing to make matters worse.
The tarot cards examine the world around you, the environment that influences you. They will reveal how key people will affect your life and happiness. Very useful for career and relationships. Either reading is effective for its particular use.
However if you wish to leave no stone unturned when seeking answers you may wish to combine both readings. The combination of the two, gives you the full detail and benefit of each reading so you can tap into all the available information.
Mrs. Lynn offers psychic readings by phone and in person.
Celebrities, High-Powered CEOs and Everyday People, turn to her gifted spiritual advice for direction.
Contact her today, and give yourself a chance to experience the wonderful difference her guidance can make in Your Life.
Ever wonder what psychic readings really are?
How does it work? The word Psychic is a big umbrella that covers many means of paranormal understanding. Nonetheless, the answer is simple; everything absorbs and emits energy. Science will tell you that even when you think something is motionless it's still moving, constantly vibrating.
Every molecule every atom within us and around us is scurrying about the work of forming life and matter, it's the vibration of that activity that is detected by the reader. He or she may not be aware of the source of the information. However, that doesn't interfere with it being a perfect conduit for information otherwise un-detectable.
The method of transference varies according to the person on the receiving end. If the recipient is clairvoyant then they will be able to see what the vibrations are relaying. A psychometric can read the energy of inanimate objects and receive understanding about past events.
A telepath can read the information of another's mind. A clairsensitive can feel the surrounding energies and form a clear understanding of past, present, and future events, solely through emotion.
Most Readers have a combination of abilities. For example, a medium may also be clairaudient and hear messages from the other side. On the other hand, an intuitive can also be precognitive and be able to decipher the possibilities of future events and the influence certain actions and decisions can have on the future.
The various methods of paranormal under-standing and their many combinations are innumerable, but diverse as they are; they're all just receiving and relaying the vibrations of both the physical world and the supernatural realm.
How do you know what type of reader is best for you? First, don't pick the type you think you should have, pick the Reader you're drawn to. Go with your gut. Look inward. We're all born with some amount of intuitive understanding and this is a great time to apply it.
Listen to that small voice deep within that tells you when something feels right or not. If you find yourself drawn to a particular advisor then follow that path. The energy of the universe is speaking to you.
Presidents saw the Future
Science Is getting ever closer to proving what spiritualist have known for eons; psychic energy is alive and well and is a force to be reckoned with.
President Abraham Lincoln, Just days before his assassination, related a dream that foretold of his own death. "The President, he was killed by an assassin." A soldier told him in the dream. He believed in the supernatural. However, for reasons that are still debated, he choose not to heed the warning.
First President of the United States, George Washington, saw an apparition of an angelic being that spoke to him of the 3 great perils that the nation would one day endure. "Son of the Republic, look and learn" the being said.
From the beginning of history, worldwide, we find accounts of supernatural intervention and guidance.
It's fascinating to learn that science is now on the threshold of understanding that there's more to our universe than can be weighed and measured (at present). However, it's more amazing that some of the greatest minds in history were already in tune with the supernatural.
Request your own psychic reading today. Psychic readings done in person and by phone. Rates
200 w Ohio St, in Chicago, IL 60126
2askmrslynn@gmail.com
312-787-2261
Home | About Us | Readings by Phone